7/9/2020 – An Open Letter to AZ Lawmakers
Petition here: http://chng.it/QzRWP8R68T
On July 6th, 2020, the U.S. Immigration and Customs Enforcement (ICE) announced that "Students attending schools operating entirely online may not take a full online course load and remain in the United States." ICE's decision to refuse F-1 and M-1 visa qualifications for all international undergraduate and graduate students whose programs go fully online during a time of national crisis – an ongoing pandemic – is a capricious and autocratic assault on American values and the American learning institutions that seek to uphold these values. This policy threatens nearly 20,000 international students in Arizona. When professors and university directors fear that resuming in-person classes will jeopardize the well-being of students and faculty, this policy cannot be seen as reasonable nor apolitical. This policy must be repealed.
This policy is effectively a student ban. Federal regulations currently limit the number of online classes that students on F-1 and M-1 visas can take per semester to three credit hours. ICE issued an exemption of this regulation at the start of this pandemic, allowing for students to stay in the country and receive virtual instruction as many universities went online. This rule change is particularly impactful for Arizona, educating nearly 20,000 international university students. Arizona State University is the country's 6th largest host for international students, with over 13,000 international students enrolled. Now, the U.S. has surpassed 130,000 COVID-19 deaths and cases are rising. The pandemic is a still major threat. Under current plans, ASU believes that its students are safe from deportation, however should the COVID-19 crisis worsen in Arizona, the university may be forced to switch entirely to online learning, upending life for thousands of students. ICE should not limit the number of online credit hours in which international students can enroll. This policy, along with the state department's refusal to offer routine visa services, will leave international students and scholars with two options: either put their lives in danger by attending in-person classes or leave the country, without knowing when, or even if, they can return to resume their studies.
Reversing the initial visa exemption is a cruel and unnecessary political measure with significant negative repercussions, both for individual students, and the country at large. Students may not have a safe home to return to, or have already made plans to stay in the US. Developing international moving plans in the midst of the global pandemic, when it is unclear when or how students can return, places a significant burden on these talented students. Should they move abroad, the personal impact of continuing studies from across the world will dramatically increase the difficulty of continuing education.
International students have been a huge benefit to the US. International students and scholars have contributed, and continue to contribute, to the United States through their dedication and scholarship. Additionally, after being in the U.S, many students seek to stay, and a competitive visa process provides a pool of highly talented employees for the U.S. Their contributions have helped propel the US to be an international leader in education and innovation, as well as contribute $41 billion to the US economy. Their attendance enriches our culture through knowledge and culture exchange and forces students to become better informed and more critical thinkers. Their absence will hinder America's education, research, and social development. Implementing this policy negatively impacts the United States and has no purpose except to gain political points for the current administration.
Universities and students only have so much within their control to protect the livelihood of its international students. The enactment of this policy will lead to the downfall of the US's status and reputation as an international leader in science, technology, research, and education. Instead, this will only demonstrate closed mindedness and cruelty towards others, with no regard to our future.
We call on Arizona's leaders to demand for the repeal of ICE's policy. We also ask our community members to contact their elected officials to take responsibility for keeping our community members safe.
2/6/2020 – Science Day at the Arizona State Capitol
This Thursday we hosted our 2nd annual "Science Day at the Arizona Capitol: Scientists and policymakers working together for Arizonans". As part of our efforts to make sure that expertise and scientific knowledge are included in good lawmaking and policy-setting, we spent the morning chatting with lawmakers about the many areas science can contribute to public policy. Around the room could be heard discussions ranging from how biodiversity helps our agriculture, to the role of vaccines in public health, to the impact of recycling on our tax burden.
Following our science "speed dating", a panel of Representatives answered questions about how scientists can help lawmakers craft bills, become more involved in policymaking, and the ways that they hope to see science used to better our state. Afterwards Senator Juan Mendez read a resolution recognizing the contributions of Arizona's scientific community to the State of Arizona, promoting the health and prosperity of Arizona's citizens through scientific inquiry.
We would like to thank all of the attendees, students, staff, and lawmakers who took the time to participate in Science Day.
1/24/2020 – A.I Op-ed published in Scientific American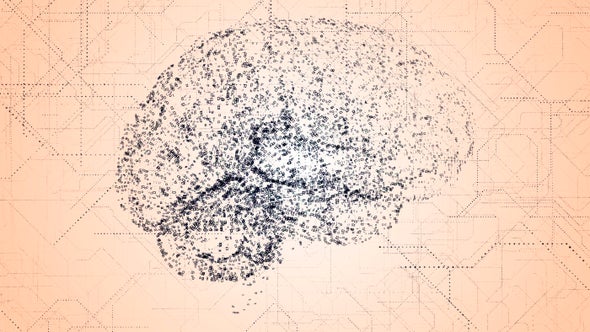 Congratulations to our members for getting their work published in Scientific American! Their article, "AI Isn't a Solution to All Our Problems" was released in Scientific American today and discusses the limitations of AI and how its problem-solving abilities need to be demystified. Rather than a potential cure-all for societal problems, AI should be understood as a tool that risks exacerbating social issues if not used responsibly. The authors discuss how bias in training datasets reinforces social bias, how AI fails when misapplied to social rather than technical problems, and their recommendations for avoiding such issues with AI in the future.